High quality products
Our products have passed all the necessary stages of inspection and testing, meet all international quality standards
Cooperation
Our company is open for new partnerships on mutually beneficial terms with foreign and local companies
Expansion of production
We are aiming to increase our production capacity and the range of our products in the near future
About us
The Ak-Gaya economic society has been specializing in the sale and production of building mixtures and materials for over 27 years and is the largest manufacturer of these products in Turkmenistan. In 2021, Ak-Gaya economic society plans to start the production of gypsum based dropped ceilings and several types of profiles.
Learn more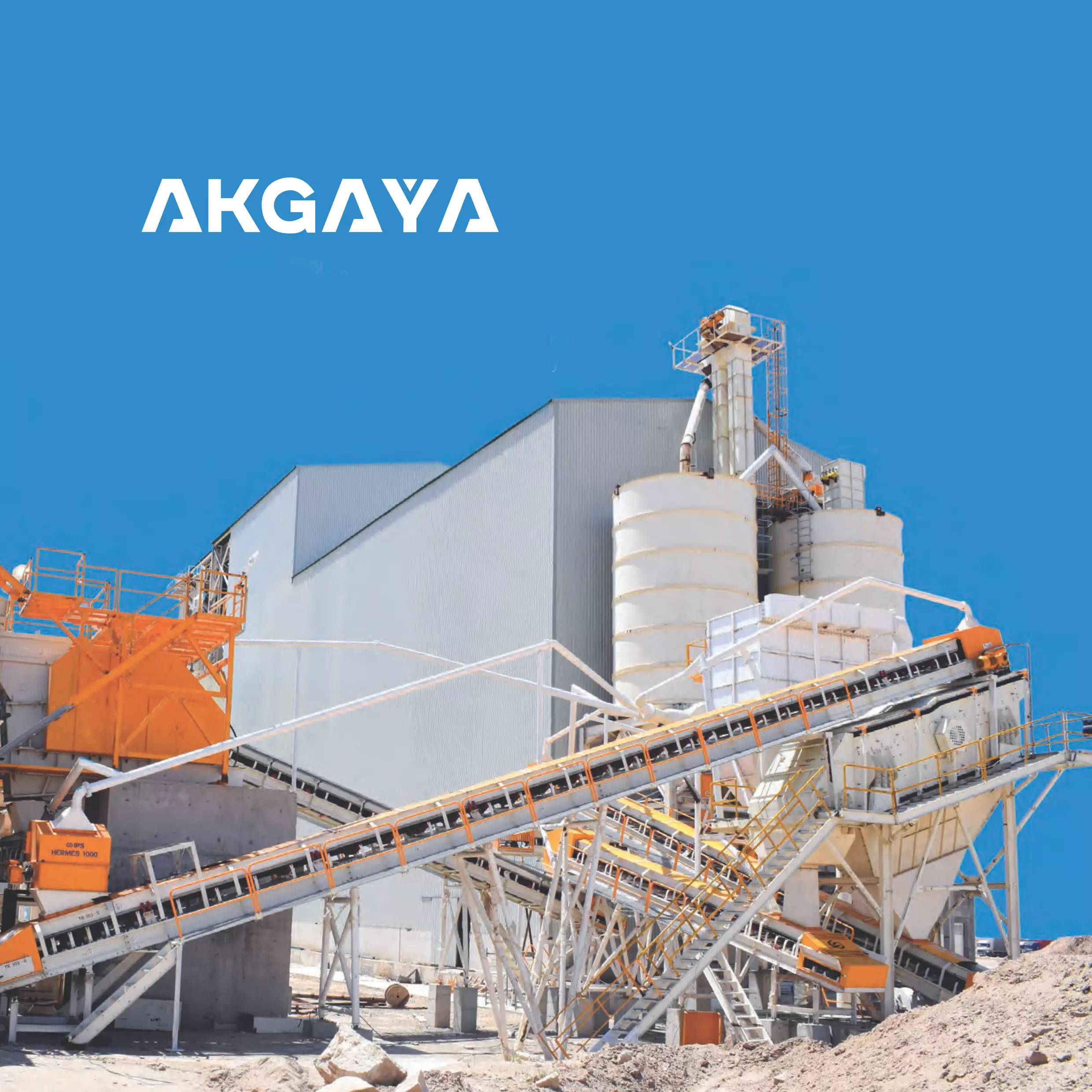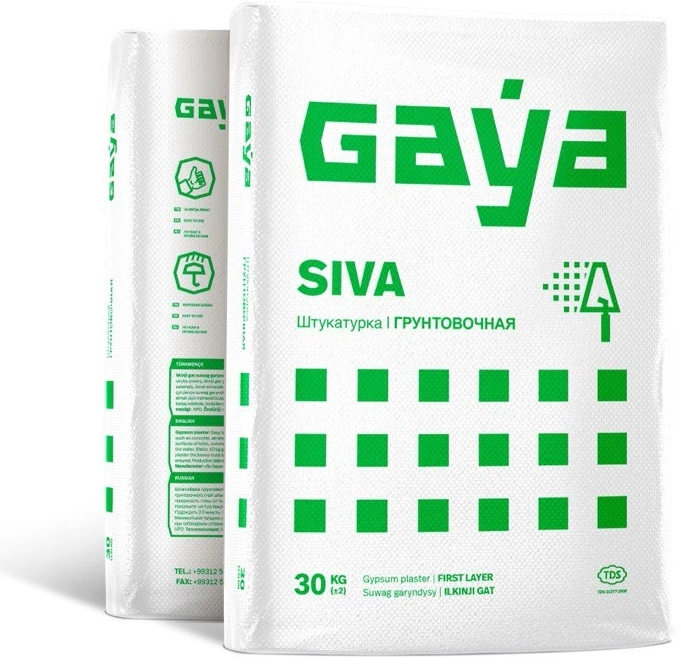 SIVA
Specially formulated gypsum-based, ready-to-use plaster. Applied directly on the surface of bricks, concrete, aerated concrete and other materials.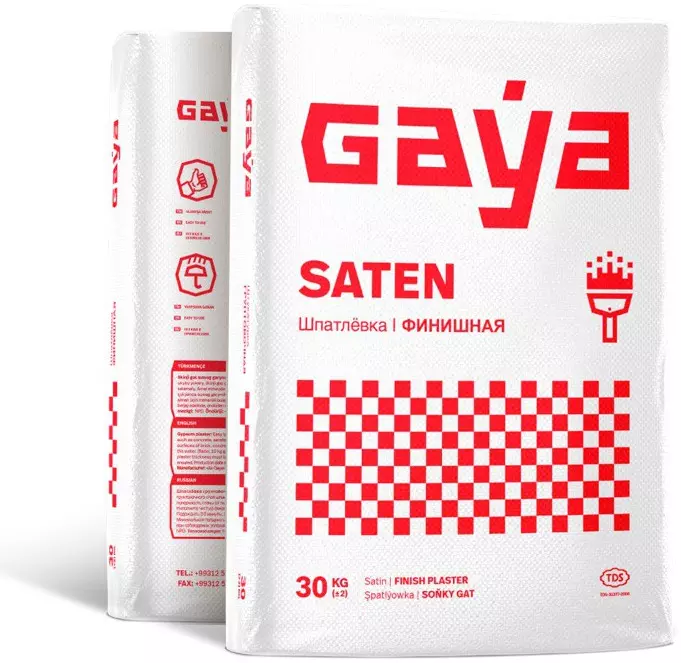 SATEN
Finishing plaster. Has a high level of adhesion. Suitable for using as an undercoat for all types of paints.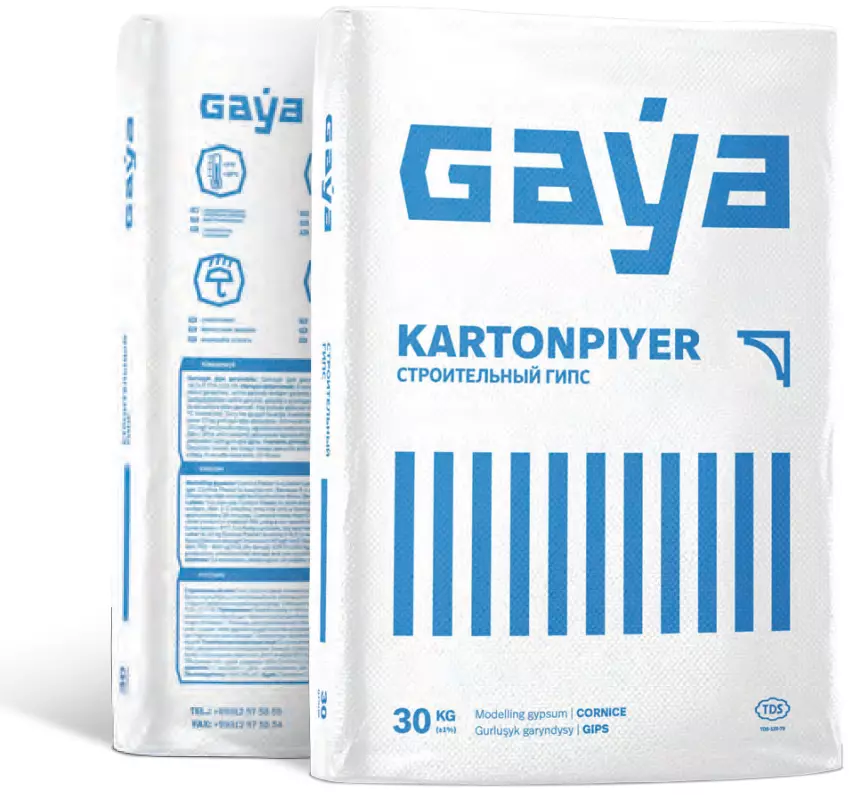 KARTONPIYER
Molding gypsum used in the production of decorative items, such as cornices, plaster frames, and sculptures.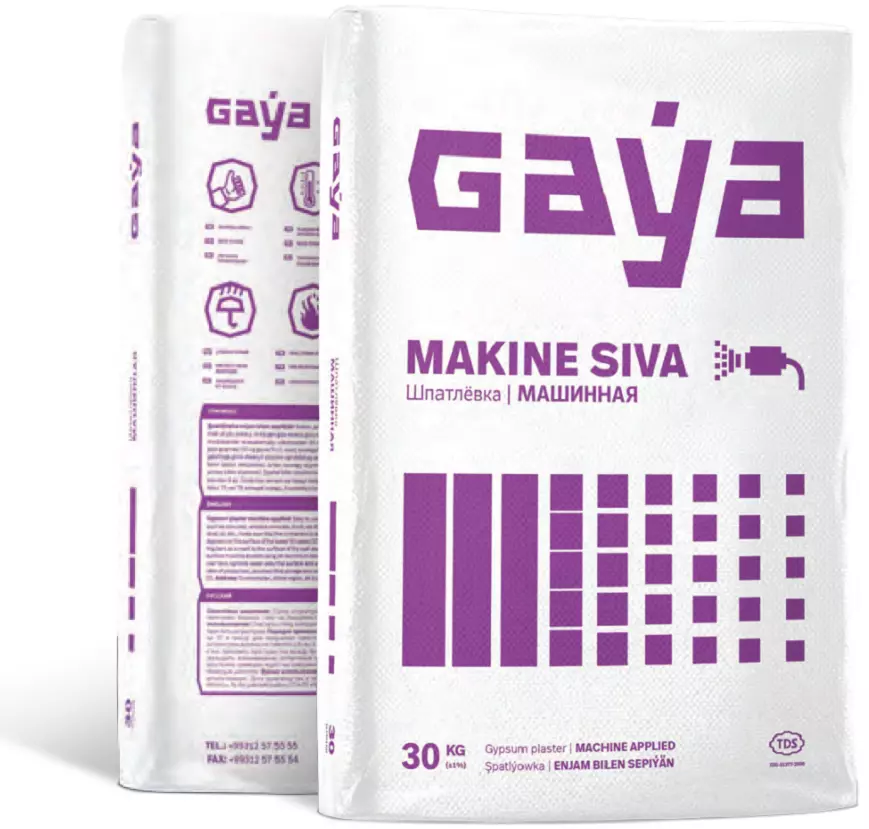 MAKINE SIVA
Gypsum-based, ready-to-use, machine applied plaster.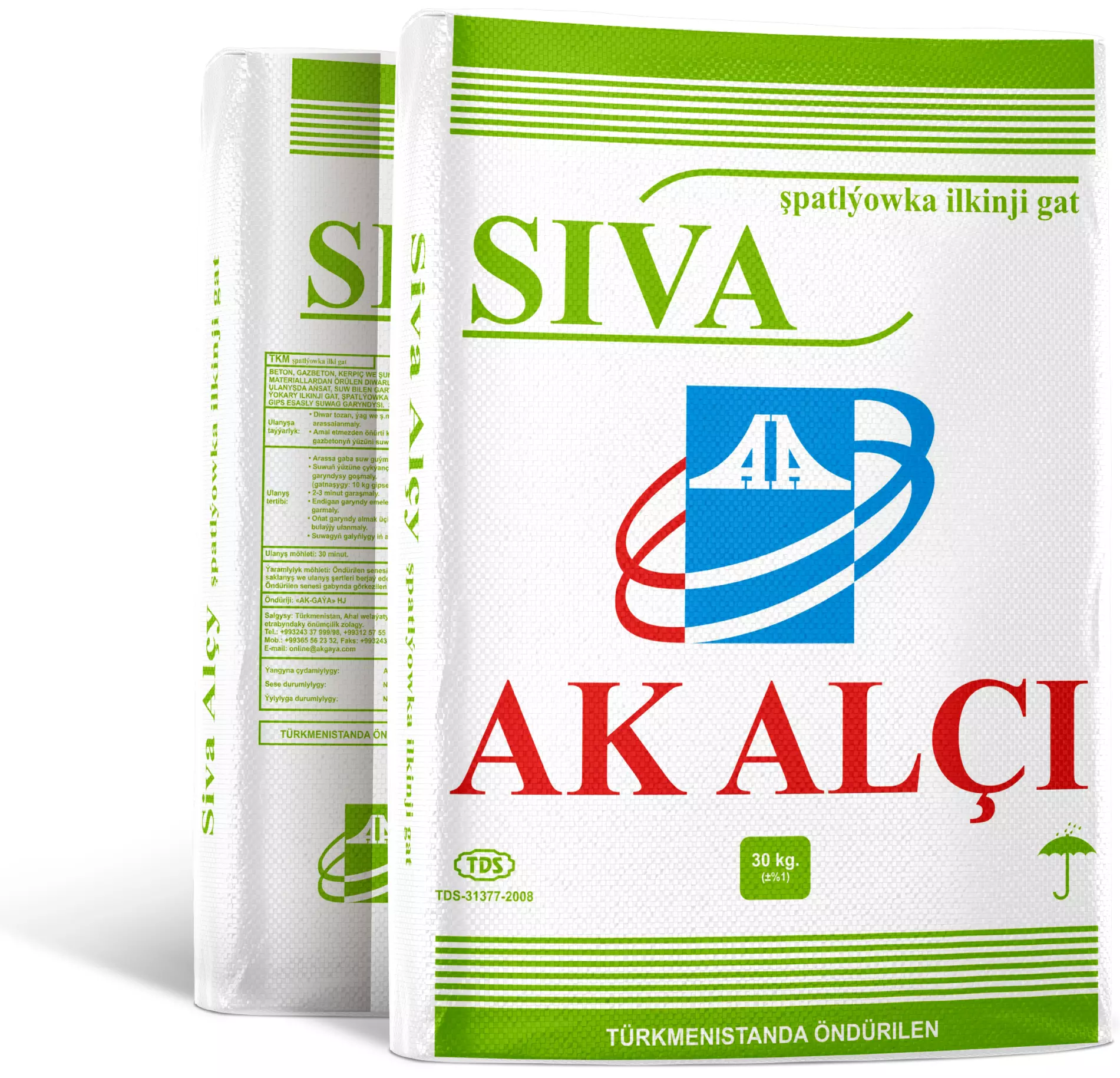 AK ALÇI
Plaster for applying as a first layer on the surfaces of bricks, concrete and aerated concrete.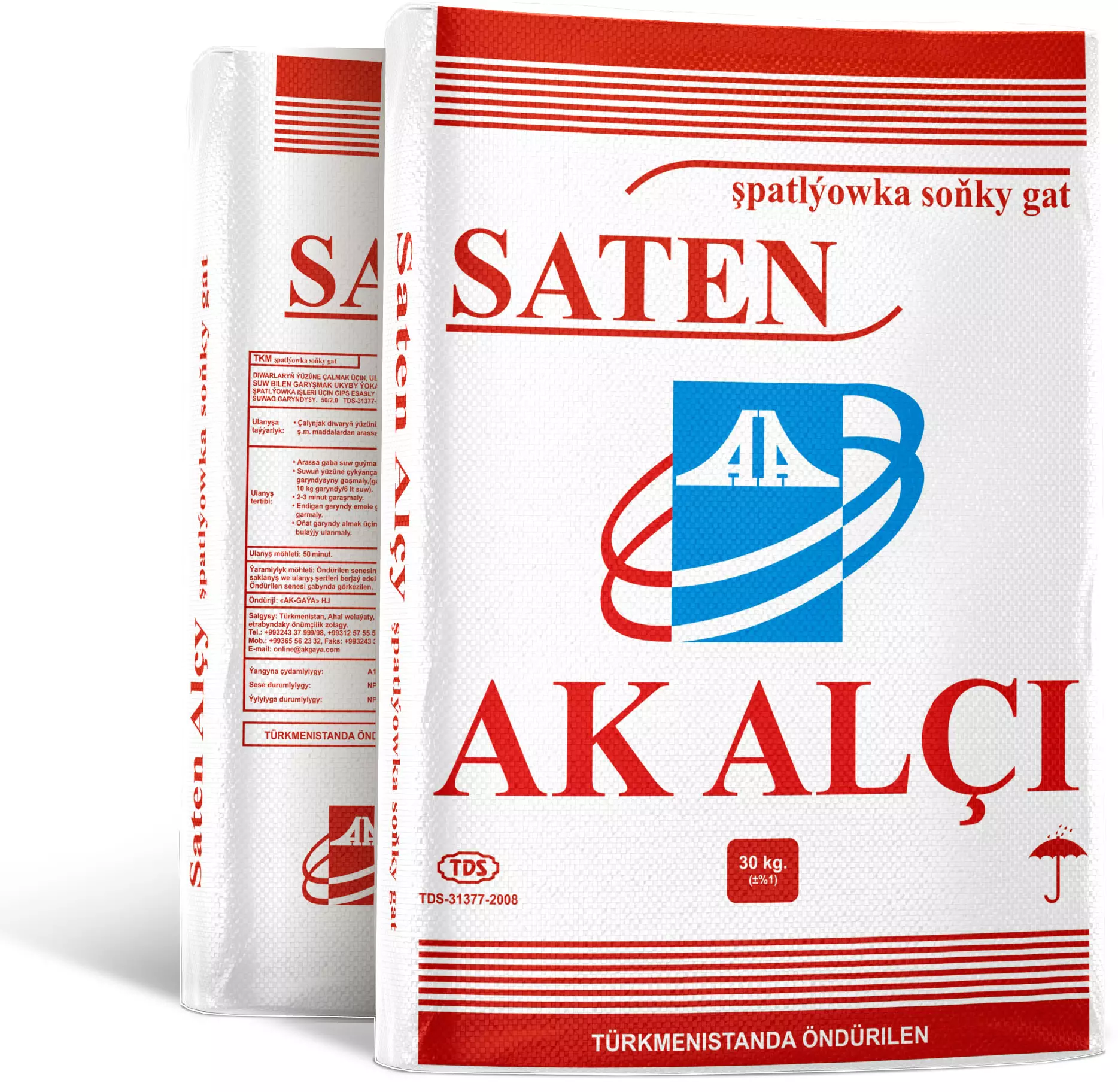 AK ALÇI
Finishing plaster for even surfaces.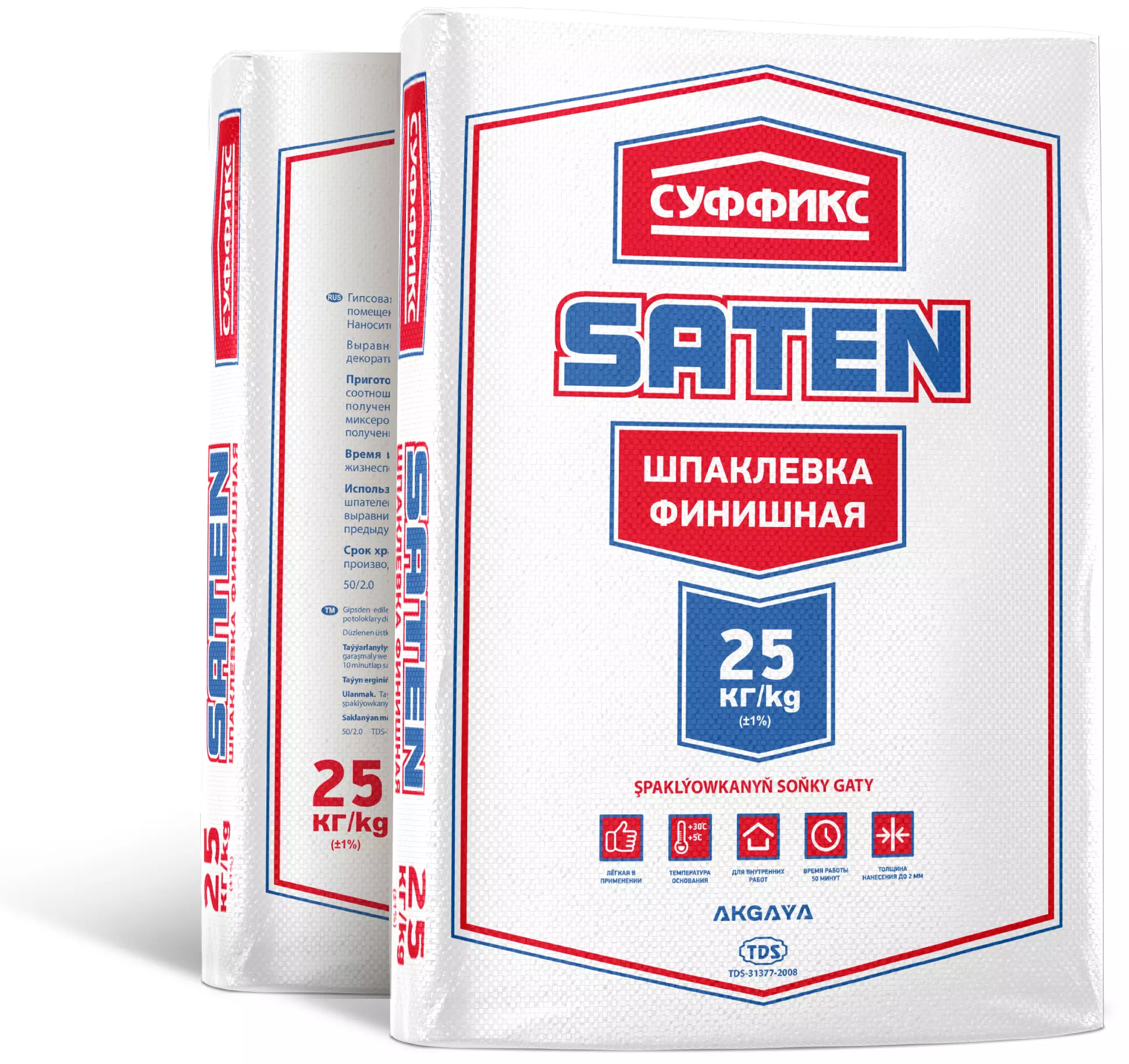 Saten suffiks
Finishing plaster used for leveling walls and ceilings in rooms with normal humidity for further painting and wallpapering.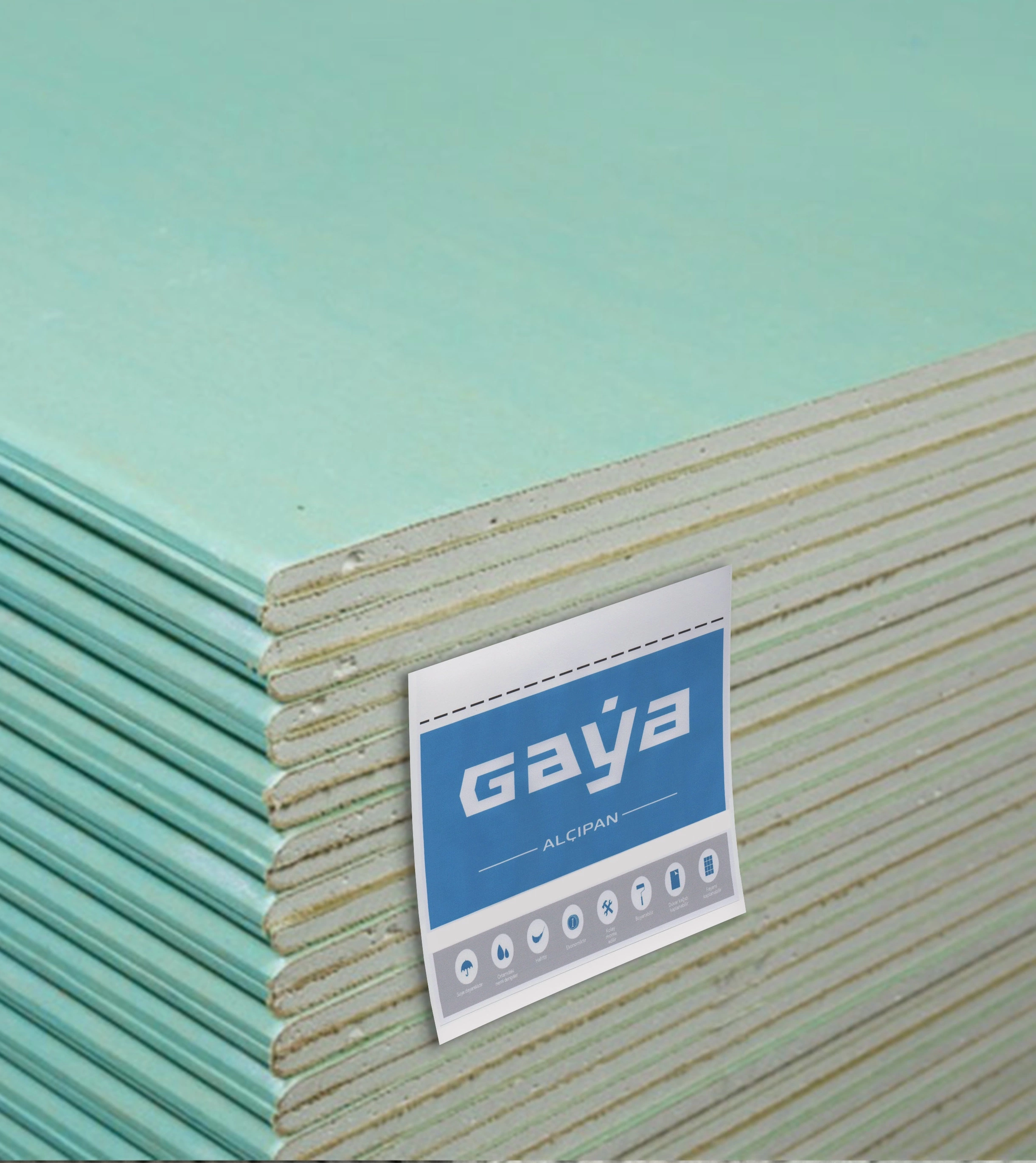 Alçipan
Plasterboard used for interior wall cladding, interior partitions, dropped ceilings and, in some cases, prefabricated floor bases.
27
years in construction market
Contact us and get our product at the best price!
Address:
Industrial area of the Akdash town,
Turkmenbashi, Balkan province, Turkmenistan